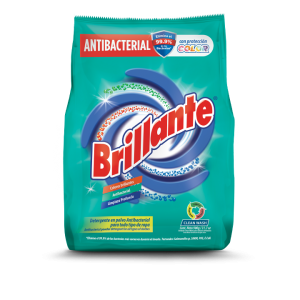 BRILLANTE ANTIBACTERIAL
Deep cleaning, bright colors.
BRILLANTE ANTIBACTERIAL, NEW! with Color Protection is a product specially developed for the needs of these times.
It eliminates 99% of viruses and bacteria and protects tissues.
Take care of your family and your clothes!
Get to know the different presentations
of this product
FOLLOW US!